...
The New Online Learning Platform
---
Learn like never before with notes, labs, code reviews, audio, video, forum, one to one support, tech updates, hiring platform and much more..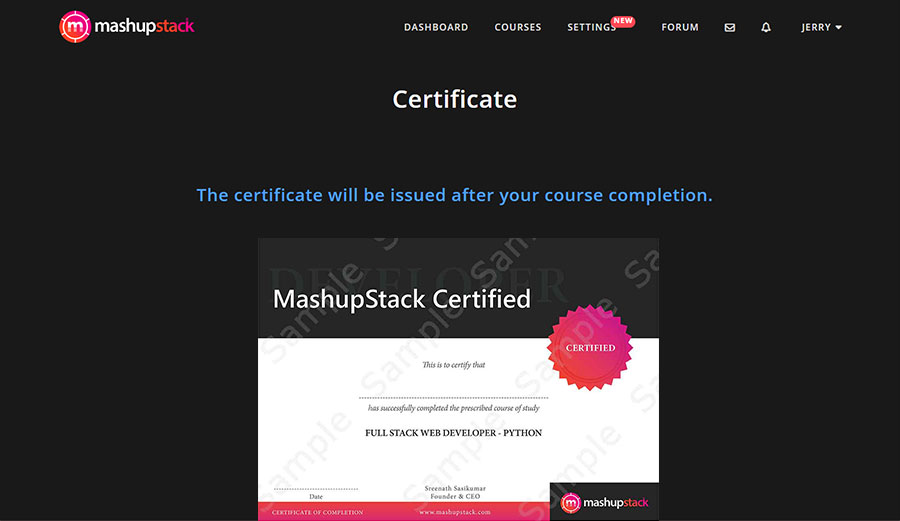 Certificate
As soon as you complete the course you will recieve the certificate of completion. This is very valuable and can be presented during your job interviews.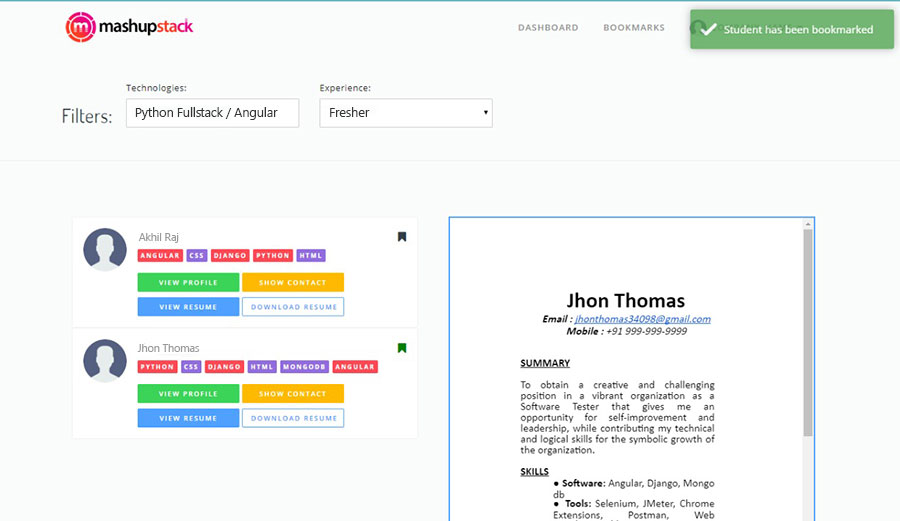 Hiring Platform
Companies will be able to see your profile and skills you learnt at MashupStack to schedule interviews and hire you for jobs.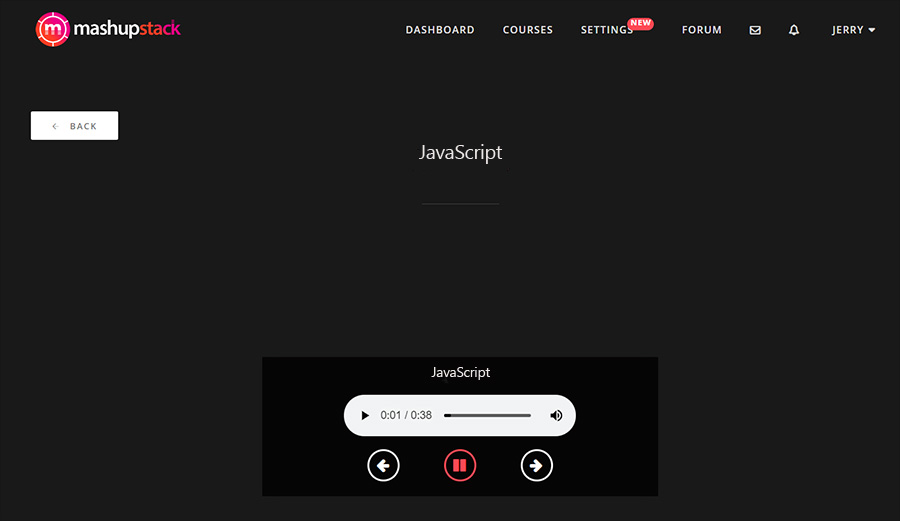 Audio Notes
You can now learn each technology with detailed lecture notes as if an instructor is near to explain each concepts for you.
Extremely userful and will help you learn upto 3 times faster.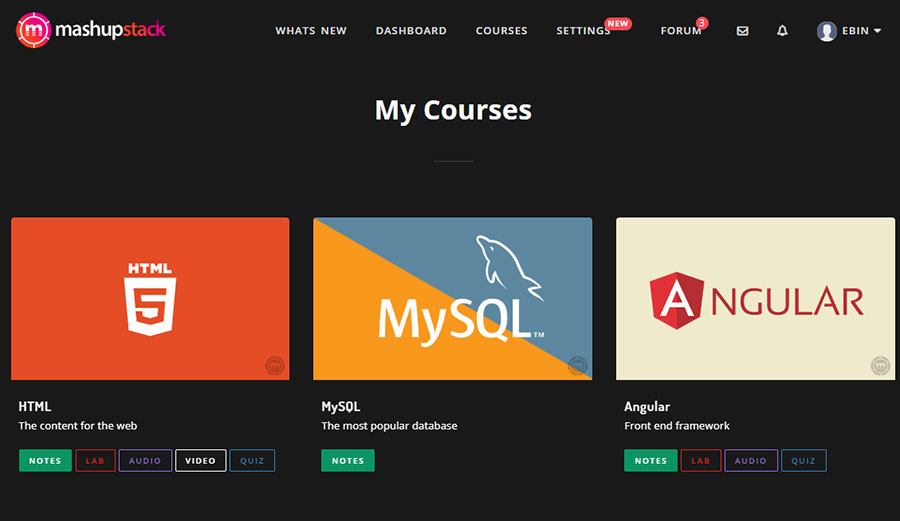 Video Notes
The best of the videos from the web on each topic has been curated and listed for your easy learning. It gives detailed insights into many of the common doubts.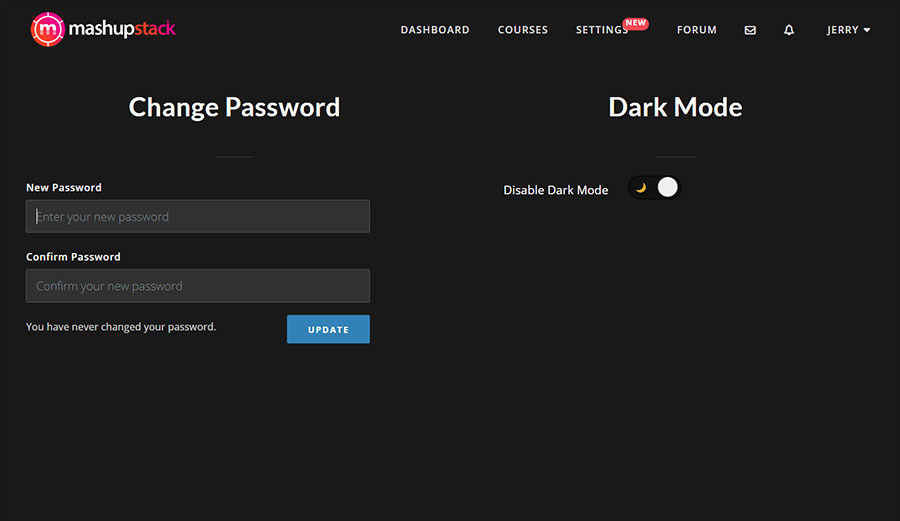 Dark mode
As you study extended periods of time, we have extended Dark Mode throughout the website to make it easy on your eyes.
But if you want to work in the normal mode, you can always switch back.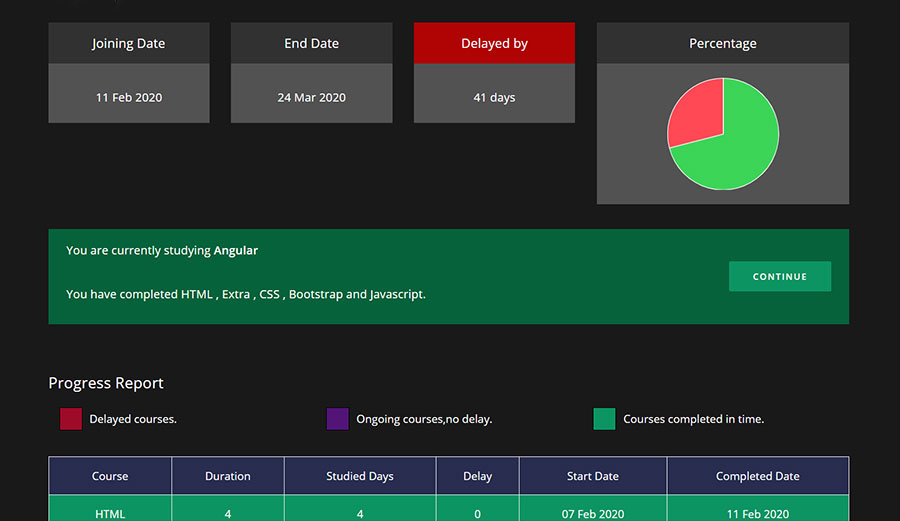 Analytics
Everything should be measurable to know if we are making progress. We give you all learning analytics to help you track yourself - To make you better day by day.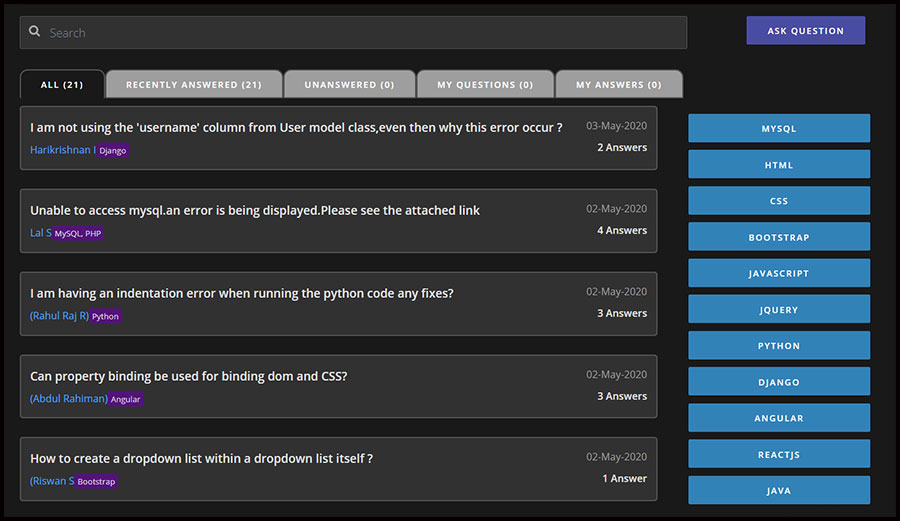 Forum
We want you to work the way software engineers work in companies. And so we have created a small stackoverflow forum to help you learn that way. Ask your questions and help each other by answering other's questions.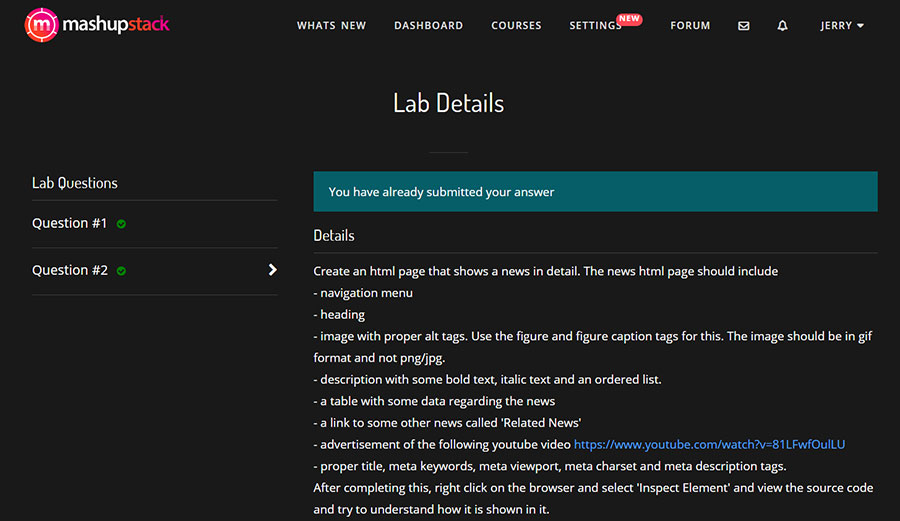 Labs
In our industry, its all practical learning. We assess your learning via hundreds of labs where you code and submit them for each course.
Through each lab submission, you solidify your concepts that you learnt.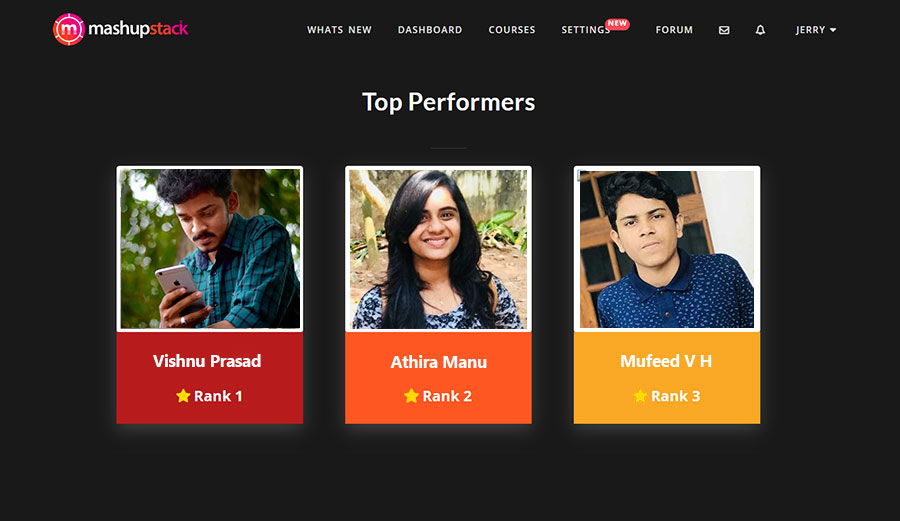 Leaderboard
Our algorithms track your various learning activities within the website to come up with a list of top performers each week. This serves as a motivation for you to learn even more.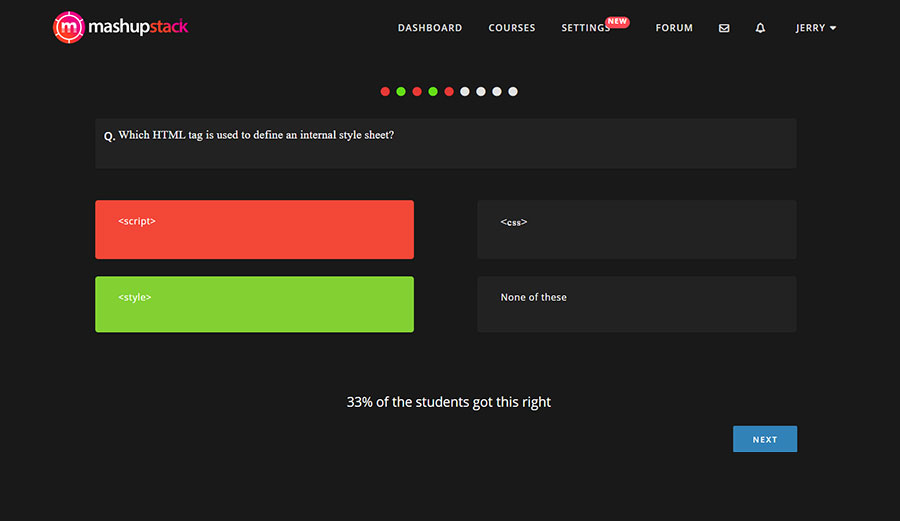 MCQ Quiz
Practice makes you perfect. Keep practising. Keep learning.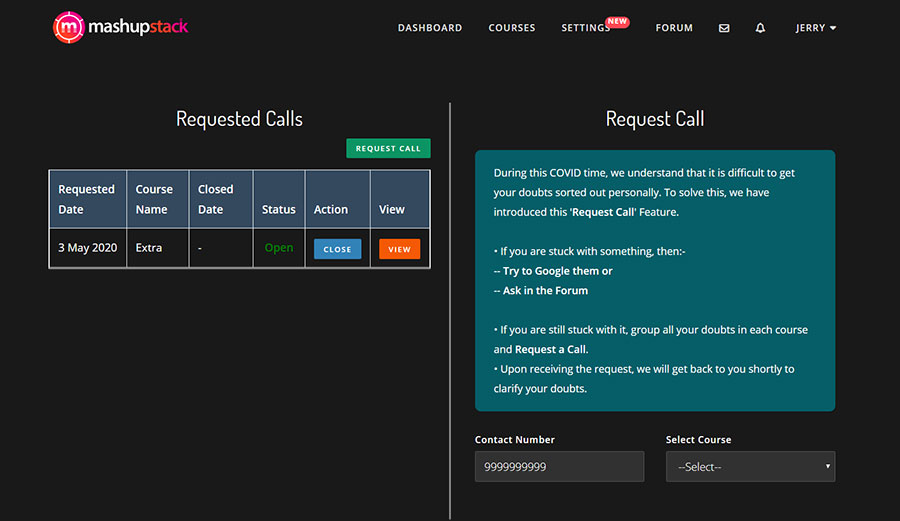 Request call
When you are stuck while learing, you can get in touch with us for one to one mentor support.
We will call you back to explain the concepts and clear your doubts.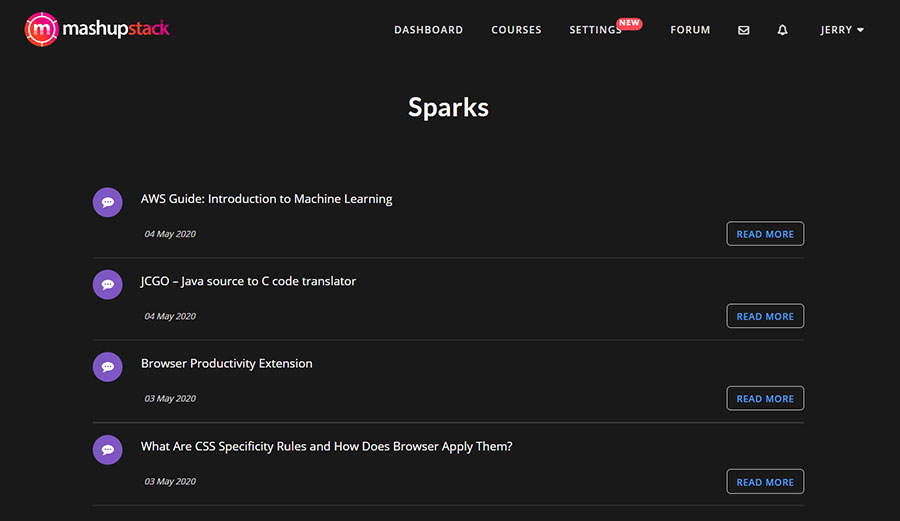 Tech-Sparks
Technology changes so fast. Never be left behind.
Increase the breadth of your knowledge by reading on a vast array of topics.